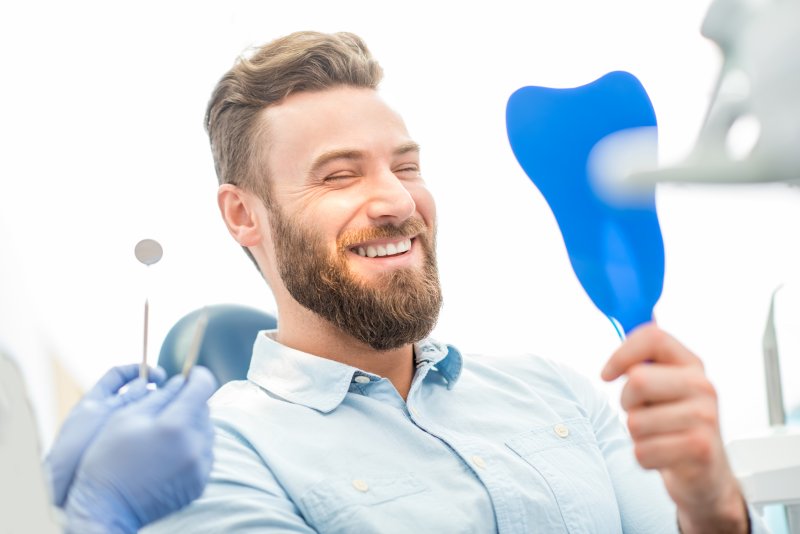 Our planet has made it around the sun once again! Now that it's a brand-new year, your dental insurance benefits have probably reset, meaning you'll need to start working towards meeting your deductible as early as possible. Not only that, but there are many benefits to taking charge of your dental health. Read on to learn a few reasons why you should schedule your next checkup and cleaning early in the year.
Have an Oral Cancer Screening
Did you know that you're screened for oral cancer at every routine appointment? This is a crucial part of the process at every checkup, especially because there have been a rising number of cases in recent years. If it's not caught early enough, it can develop quickly and begin to endanger your life. But don't worry – it's highly curable with a prompt diagnosis!
Your dentist will look for signs of this fatal disease at every dental checkup. They have the proper training to detect the tell-tale signs of this condition. During your oral examination, they'll inspect your jaws and soft areas of the inside of your mouth for symptoms.
Ward Off Gum Disease
Periodontal (or gum) disease is an infection in the gum tissue and bone. It's one of the leading causes of adult tooth loss. While it certainly can be detrimental if left untreated, it can be reversed if you're diagnosed early enough. To prevent an advanced state of gum disease, make sure you visit your dentist regularly and practice good oral hygiene!
Catch Dental Problems Early On
Aside from detecting oral cancer and gum disease, your routine dental appointments are designed to catch more basic problems like cavities and broken fillings. Luckily, these issues are easy to treat. However, failing to visit your dentist regularly may cause them to lead to more complex treatments like root canals, gum surgery, and tooth extraction.
Get a Thorough Teeth Cleaning
Following your oral examination, you'll get a thorough teeth cleaning. This step will help clear any plaque and tartar that remains on your teeth. No matter how diligent you are about brushing and flossing, tartar will develop when plaque is left for too long on your teeth. A professional dental cleaning is the only way to remove it!
Improve Your Overall Health
Believe it or not, maintaining good overall health starts with your smile. Studies have linked heart attacks and strokes to gum disease associated with poor oral hygiene! By visiting your dentist every six months, you can drastically reduce your risk of serious oral health problems.
Are you overdue for your six-month checkup? Don't hesitate – schedule an appointment with your dentist today!
About the Practice
The Dental Group at Polaris consists of a team of leading experts in the dental industry. We're passionate about helping all patients achieve their healthiest, most beautiful smiles. Our team strives to provide personalized and high-quality care at every appointment. If you need to schedule your six-month checkup, you can do so via our website or call (614) 888-3692.