Dental Implants – Lewis Center, OH
The Modern, Popular Answer to Tooth Loss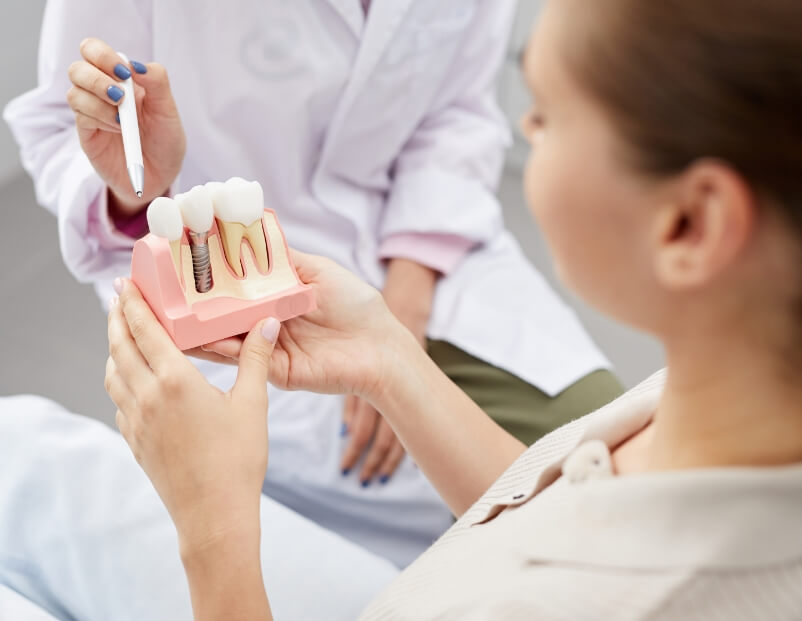 Dental implants are a relatively modern procedure to replace missing teeth. They combine the best of traditional dental restorations with a strong foundation of titanium dental implants, allowing them to offer a wide array of unique benefits that set them apart from all other tooth replacement options. Our dental team partners with expert oral surgeons to achieve the best possible results that look and feel completely natural. To learn whether you're a good candidate for dental implants in Lewis Center, OH, call our dental office today to schedule a consultation!
Why Choose The Dental Group at Polaris for Dental Implants?
Partnering with Expert, Local Oral Surgeons
Friendly & Experienced Dental Team
Remodeled, Modern Dental Office
What are Dental Implants?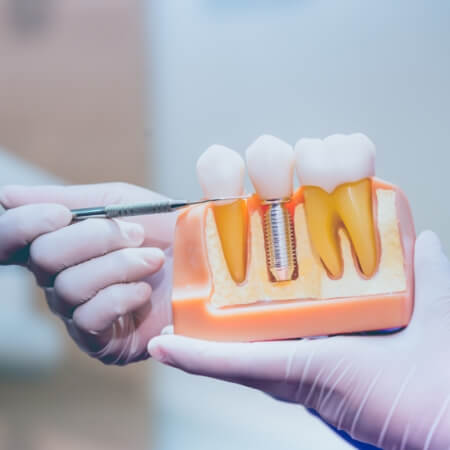 Dental implants themselves are small titanium posts that are surgically placed below the gumline and into the jawbone to replace the missing root structure of one or more teeth. Due to their biocompatibility, they're able to fuse with the bone to keep it from deteriorating over time and to also provide your restoration with a strong and unwavering foundation to be attached to.
The 4 Step Dental Implant Process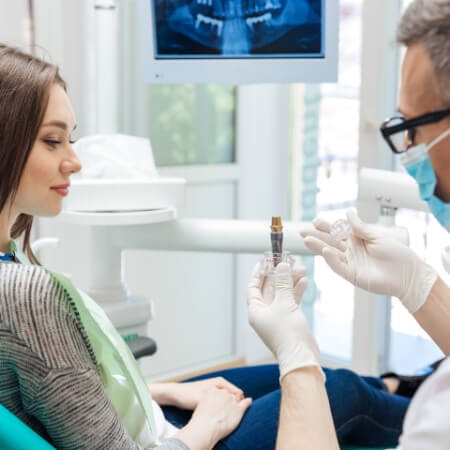 Initial Consultation. During your initial consultation, our team will speak with you about your smile goals, conduct a thorough examination of your mouth, and get your medical history. This visit will allow us to craft a custom-tailored treatment plan for you so you'll know exactly what to expect throughout the process.
Dental Implant Surgery. We partner with expert oral surgeons in the Lewis Center area to ensure fantastic and successful results when your implants are surgically placed.
Osseointegration & Abutment Attachment. After your surgery, the implants will fuse with the jawbone over the course of several weeks through a process called osseointegration. Once complete, we'll attach small metal connector pieces to the implants, called abutments.
Placing the Permanent Restorations. Finally, once the gums have healed around the abutments, we'll call you back in to attach your permanent replacement teeth and complete the process.
Benefits of Dental Implants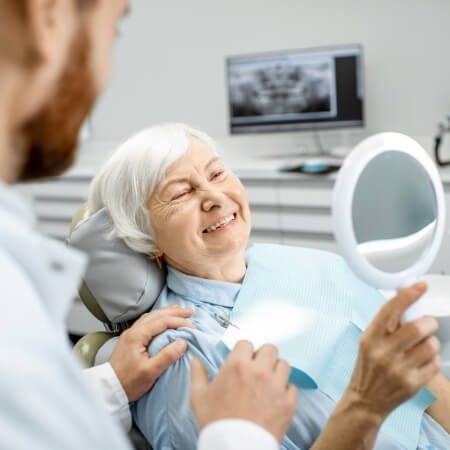 There are countless benefits that make dental implants stand out among all other tooth restoration treatments, including:
A lifespan of 35+ years with the proper maintenance.
Easy to take care of and maintain good oral hygiene.
Improved biting force.
No slipping or shifting restorations.
No need for messy adhesives.
Ability to maintain a better-balanced diet.
Prevent jawbone deterioration.
Preserve your natural face structure.
Natural look and feel.
Who Dental Implants Can Help
While traditional restorations like bridges or dentures may be a better option for some patients based on their unique situation, you may benefit the most from dental implants in Lewis Center. The only way to find out is to schedule a consultation and allow our team to walk you through all of your options. Here are some of the scenarios where we may recommend dental implants to restore smiles.
Missing One Tooth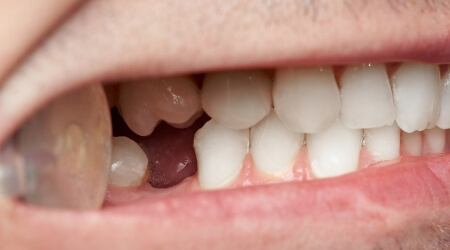 For a single missing tooth, we can secure a dental crown to an implant that has been surgically placed into the jawbone, allowing the restoration to look and feel completely natural.
Missing Multiple Teeth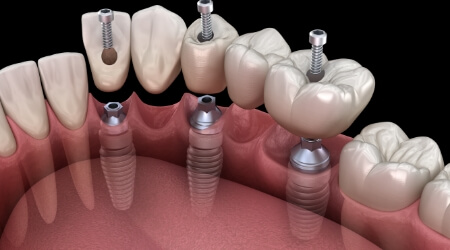 Instead of needing to alter your permanent teeth by placing a dental bridge, we can secure a bridge to two dental implants that have been placed on either side of the gap in your smile. This implant-retained restoration can restore any number of consecutive missing teeth. It can also be combined with implant-retained crowns to restore several missing teeth across an arch.
Missing All Teeth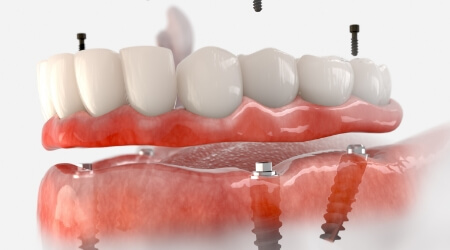 Using four to eight dental implants placed strategically across your arch, we can also secure a complete denture to your bottom and top arches to restore an entire row of teeth. This eliminates any slipping or shifting that you could experience with traditional dentures.
Understanding the Cost of Dental Implants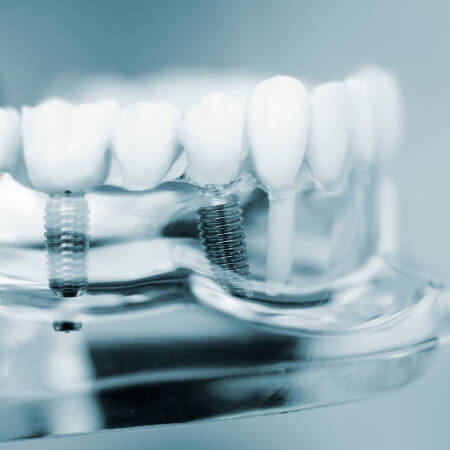 The cost of dental implants in Lewis Center will depend on your unique treatment plan, which we'll be able to determine once we've had a chance to examine your mouth and X-rays. For example, the placement of one dental implant and crown would have a lower cost than restoring an entire row of teeth with four implants and a complete denture due to the amount of materials needed. During your consultation, our team will go over a detailed cost estimate with you as well as your financing and insurance options.