Meet Our Dental Team – Lewis Center, OH
Get to Know Our Friendly Dentistry Team
Many of our dental team members have been at our dental office for years and have had an opportunity to treat generations of family members in Lewis Center. They take the time to get to know everyone who enters our dental office on a personal level and help them get the most out of each visit, making many of our dental patients excited to come back and see us again! Get to know a little more about our friendly, phenomenal dentistry team by reading below.
Tammy, Dental Treatment Coordinator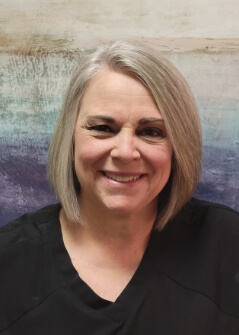 Tammy has been with our dental office for over 25 years, and she has almost four decades of experience in dentistry! Her favorite thing about her job is seeing our patients benefit from our team's care over the years. She attended dental assisting school as well as the Institute of Medical and Dental Technology. Tammy is the proud mother of three children who have given her adorable grandbabies, and on the weekends, she likes to play board games with friends and family. She's also a big fan of Keto cooking.
Iman, Insurance Coordinator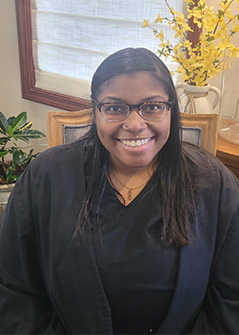 Originating from Pickerington, OH, Iman has been working in the dental field for a couple of years and counting. She graduated from Pickerington High School Central before going to The Ohio State University at Newark. She later went to Eastland Career Center and earned her license for dental assisting. Today, she gets to help patients manage their insurance claims to make their treatments more manageable. Her favorite part is interacting with numerous people and working with her incredible coworkers.
At home, Iman spends time with her two girls and their dog named Max. Other than hanging out with friends and family, she also likes learning about as many things as she can. For instance, she's currently in the process of getting her real estate license and is studying dental hygiene!
Tami, Dental Hygienist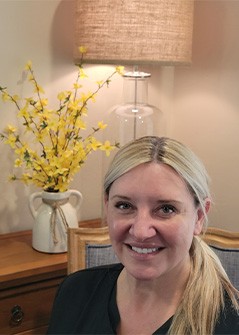 Tami says the most rewarding part of her 30+ year dental career is also one of the simplest—seeing her patients' improved oral health from cleaning to cleaning. She earned her Bachelor of Science in Dental Hygiene from The Ohio State University and has certifications in local anesthetic and soft tissue management. Life at home is busy thanks to her son, twin girls, and two Vizsla dogs. She loves being outside and can often be found running, hiking, and kayaking on the weekends.
Kandy, Dental Hygienist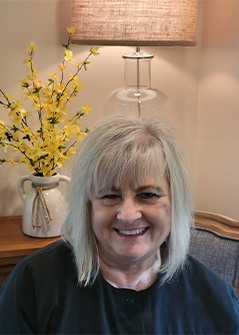 Born and raised in Pleasantville, Kandy has well over four decades of experience working in the field of dentistry. After graduating from Fairfield Union High School, she studied at Shawnee State Community College to earn her license in dental hygiene. She's also highly trained in administering local anesthesia and nitrous oxide. The best part about her job is being able to provide essential treatment to help patients improve their overall quality of life and boost their confidence in their smiles.
Outside of the office, Kandy spends much of her time with her children and her two granddaughters. She also enjoys gardening, decorating, and going on cruise vacations whenever she has the time. One interesting fact about her: she absolutely loves roller coasters!
Shannon, Dental Assistant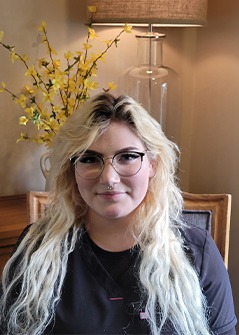 Shannon makes the effort to truly connect with our patients so that going to the dentist is relatively stress-free. In addition to being a dental assistant through Columbus State Community College, she also has her esthetician and EMT licenses. A California native who grew up in Maine, Shannon likes to spend her free time painting, playing guitar, and spoiling her Pomeranian, Tater.