Meet Our Dental Team – Lewis Center, OH
Get to Know Our Friendly Dentistry Team
Many of our dental team members have been at our dental office for years and have had an opportunity to treat generations of family members in Lewis Center. They take the time to get to know everyone who enters our dental office on a personal level and help them get the most out of each visit, making many of our dental patients excited to come back and see us again! Get to know a little more about our friendly, phenomenal dentistry team by reading below.
Khristian, Dental Assistant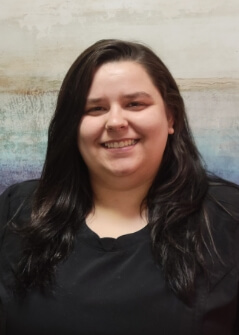 Khristian is a big people person, so she's happy that her job allows her to meet (and help!) new people every day. She attended the Everest Institute for her training and has her certification in dental X-rays. At home, she has a husband, son, two cats (who she likes to dress up in sweaters), and a lizard waiting for her. You'll often find her baking, listening to music, or spending quality time with her son.
Natalia, Dental Hygienist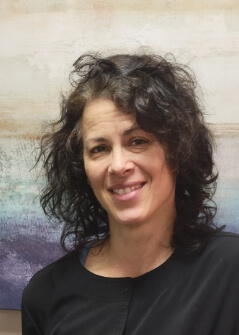 Natalia has been a part of the dental world for over 35 years, so we're thrilled to have her on our team! She likes making a meaningful difference in people's lives through her work. She is a graduate of Columbus State Community College/ The Ohio State University and has additional certifications in local anesthetic, nitrous oxide sedation, and sleep apnea treatment. She's proud to come from a Puerto Rican family and has an Irish husband, and they have a son and daughter together. In her free time, she pursues hobbies including crocheting, knitting, sewing, painting, baking, camping, and bow hunting to name a few!
Shaniece, Dental Assistant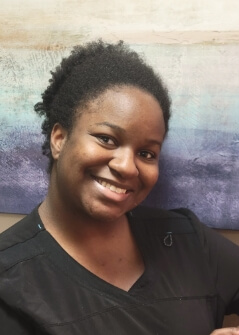 Nothing makes Shaniece happier than seeing a patient come in and eventually walk out with a huge smile on their face. Originally from Columbus, she likes to relax by reading, playing Pokemon, and obsessing over Harry Potter. She says that if she wasn't in dentistry, she would have pursued a career in musical theater!
Tammy, Dental Treatment Coordinator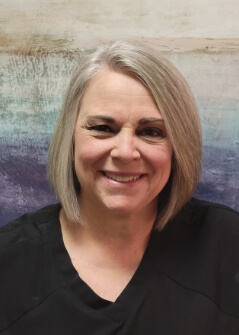 Tammy has been with our dental office for over 25 years, and she has almost four decades of experience in dentistry! Her favorite thing about her job is seeing our patients benefit from our team's care over the years. She attended dental assisting school as well as the Institute of Medical and Dental Technology. Tammy is the proud mother of three children who have given her adorable grandbabies, and on the weekends, she likes to play board games with friends and family. She's also a big fan of Keto cooking.
Melanie, Dental Hygienist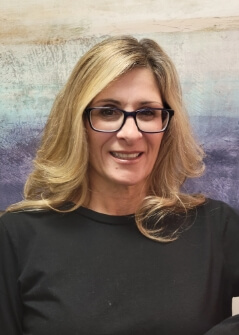 Melanie is a 30+ year dental veteran and likes that our dental office's team dynamic allows her to mostly work independently to give our patients the best care possible. She is a graduate of The Ohio State University and has a B.S. in Dental Hygiene. If she isn't spending time with her young daughter, she likes to soak up the sun while swimming, riding bikes, or taking walks. She is also always planning her next trip.