Preventive Dentistry – Lewis Center, OH
Helping Your Family Maintain Healthy Smiles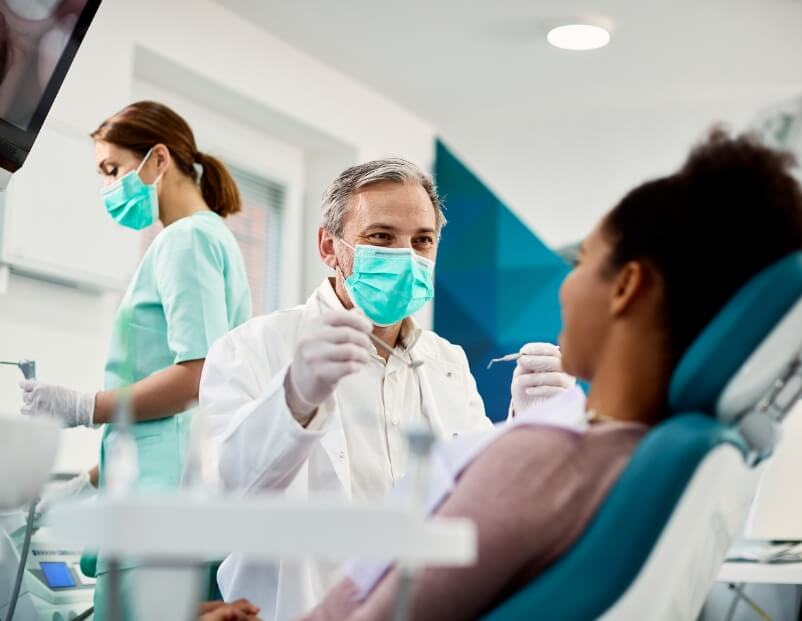 One of the main focuses of our dental team is to preserve generations of smiles by providing detail-oriented preventive dentistry, like routine dental checkups and professional teeth cleanings, oral cancer screenings, and more. These visits are meant to help you maintain a healthy smile by catching the early signs or common oral health problems, like cavities, and addressing them before they have a chance to cause permanent damage to your mouth. If it has been longer than six months since you last visited the dentist, give us a call today for preventive dentistry in Lewis Center, OH!
Why Choose The Dental Group at Polaris for Preventive Dentistry?
We Accept Dental Insurance
Family-Friendly Dentistry
Trustworthy, Personalized Care
Dental Checkups & Teeth Cleanings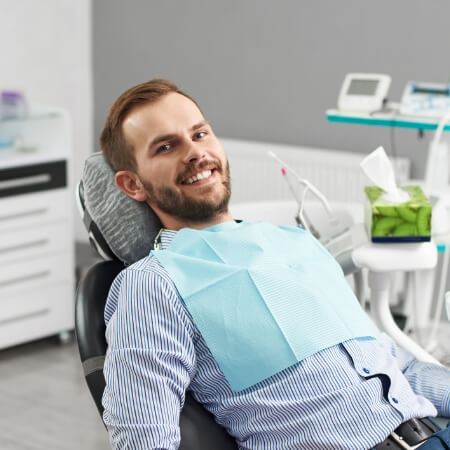 The American Dental Association, along with our team at The Dental Group at Polaris recommends all adults visit the dentist once every six months for a routine checkup and cleaning. During these appointments, we'll conduct a thorough examination of your mouth and capture X-rays to see if there are any signs of common oral health problems that may need to be treated. Then, we'll thoroughly clear away all plaque and tartar from your teeth and polish and floss them, leaving your smile feeling refreshed by the time you leave our dental office.
Oral Cancer Screening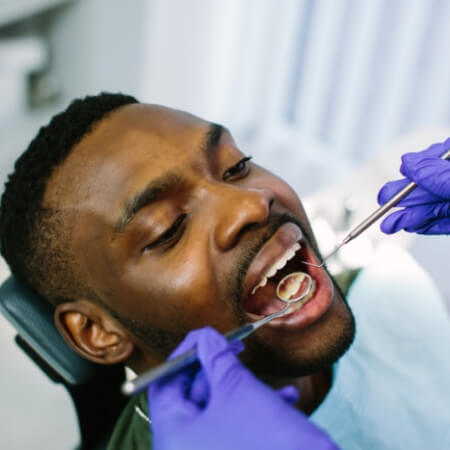 At each routine checkup, our dentists conduct a thorough oral cancer screening to spot any signs of this disease. We'll conduct a visual and tactile examination of your teeth, gums, oral tissues, neck, and throat in search of any lumps or rough patches that could indicate oral cancer. If we do find anything, we'll refer you for additional testing. This screening only takes a couple of minutes, but for some, it could be lifesaving.
Learn More About Oral Cancer Screening

Fluoride Treatment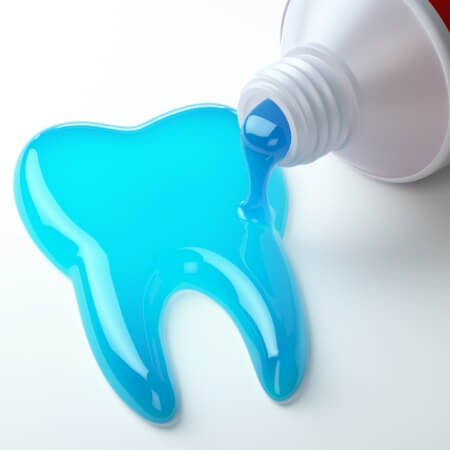 Fluoride is a natural mineral produced by rocks and found in fresh fruits and vegetables. Due to its enamel-strengthening properties, it's also added to other items, like local water sources and toothpaste. If we notice that you may not be receiving enough fluoride, we can supplement it by placing a fluoridated varnish on your teeth after your cleaning to help reduce your risk of dental decay.
Dental Sealants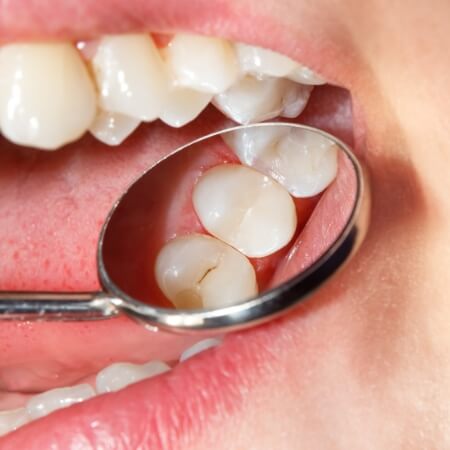 Sealants are clear, umbrella-like coatings that we can place over the molars to block food particles and debris from becoming trapped in their deep grooves and pits, leading to cavities. The sealants help block the grooves from collecting harmful bacteria and make brushing your teeth easier and more effective. It's an excellent preventive treatment for adults and children alike.