Invisalign Clear Aligners – Lewis Center, OH
The Discreet, Convenient Way to Straighten Your Smile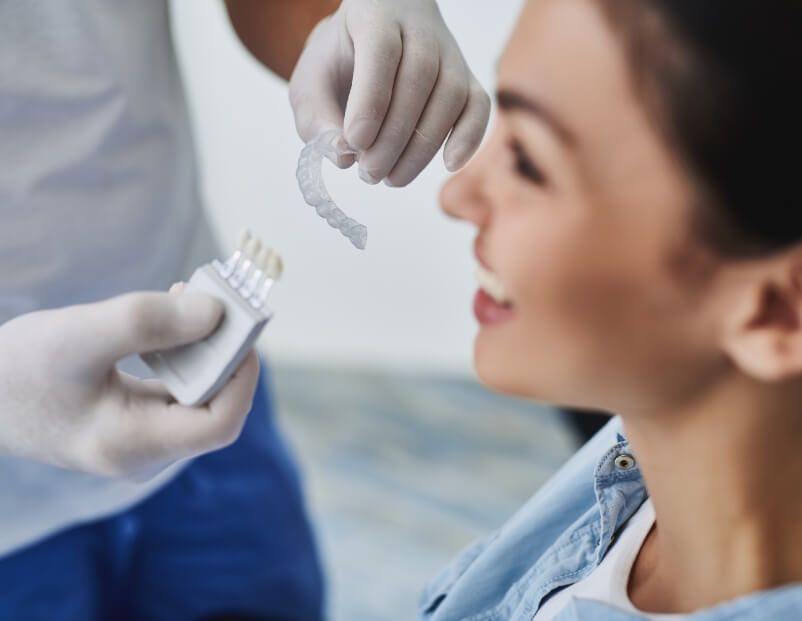 Do you want straighter teeth, but don't want metal braces? Invisalign may be a good option for you. Invisalign clear aligners from our Lewis Center, OH cosmetic dentist offer transparent alignment trays to help you achieve similar results as metal braces, but they're less noticeable. We can happily discuss your Invisalign options and shift your smile in the right direction, just schedule a consultation with our team today.
Why Choose The Dental Group at Polaris for Invisalign Clear Aligners?
Discreet Alternative to Metal Braces
We Accept & Maximize Dental Insurance
Experience & Friendly Dental Team
The Benefits of Invisalign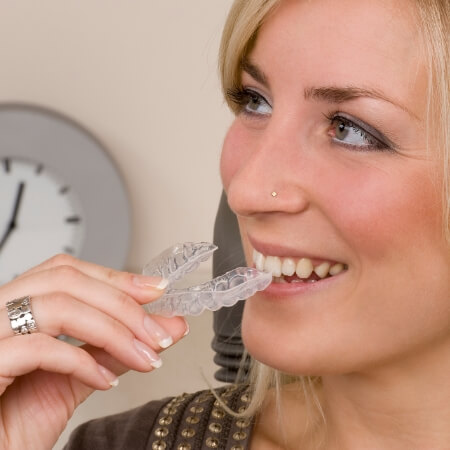 Invisalign straightens your teeth with a sequence of custom-made clear aligners. Below are just a few reasons why Invisalign could be a great treatment option for you:
Subtle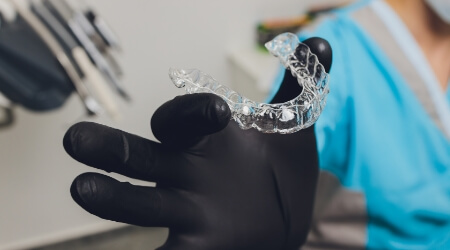 You can straighten your smile without drawing unwanted attention to your mouth. Invisalign is transparent and unlike metal braces, won't make you feel self-conscious when you smile.
Comfortable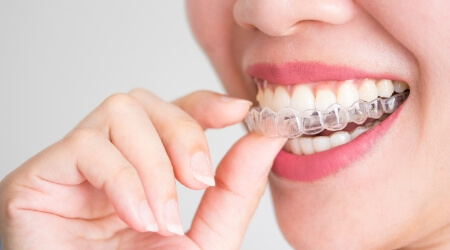 Metal braces can be uncomfortable because of their wires and brackets, which can irritate your tongue and the inside of your mouth. With Invisalign, you don't have to deal with wires or brackets, allowing for a comfortable and gradual transition to a straighter smile.
Convenient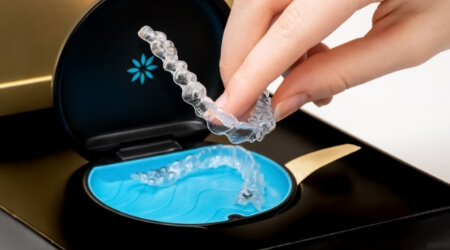 Unlike metal braces, you don't have to brush and floss around wires and brackets and your diet isn't as limited. Transparent aligners don't disturb your lifestyle like metal braces can.
Taking Care of Your Invisalign Aligners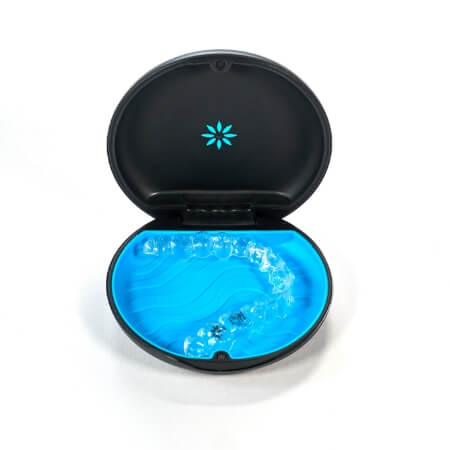 Invisalign aligners can be removed, making them effortless to clean and maintain. When you get Invisalign, we provide you with a cleaning kit that has all the necessary tools to keep your aligners looking and feeling great. Additionally, you can brush and wash them in lukewarm water daily.
For a strong and healthy mouth and gums, you should always maintain good dental care. A clean mouth will allow you to get the most out of your Invisalign treatment and keep your aligners looking and functioning well.
Is Invisalign Right for You?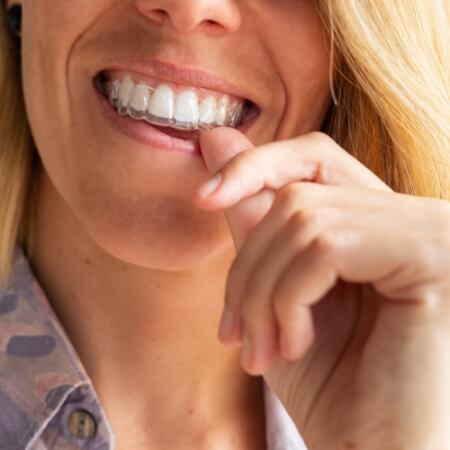 If you are unhappy with the appearance of your smile, Invisalign offers a subtle and noninvasive way to drastically change the look of your teeth. Our many happy clients will tell you how Invisalign helped change their smiles and gave them confidence. Make your appointment for a consultation today by calling us at (614) 888-3692. We are excited to hear from you and help you achieve a straighter smile you can be proud of.