Advanced Dental Services & Technology – Lewis Center, OH
Cutting-Edge Technology for Long-Lasting Results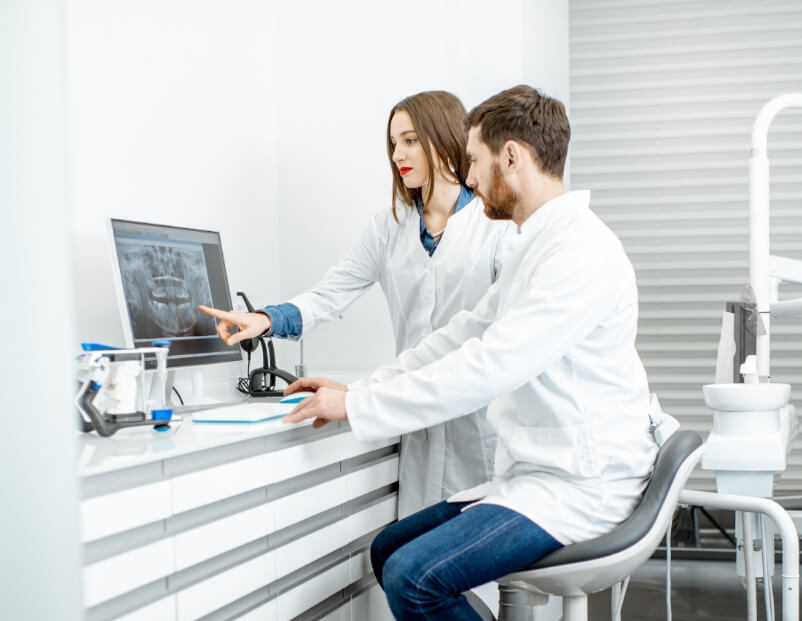 In a world where technology is ever changing, we are dedicated to providing you with the most cutting-edge dental treatments to serve you as best as we can. At The Dental Group at Polaris, we make it a priority to keep up with the latest technological trends and advancements in the dental industry to enhance comfort, health, and experience with our dental team. We have proudly served Lewis Center, Powell, Westerville, Galena, and other nearby communities for over 31 years.
Digital X-Rays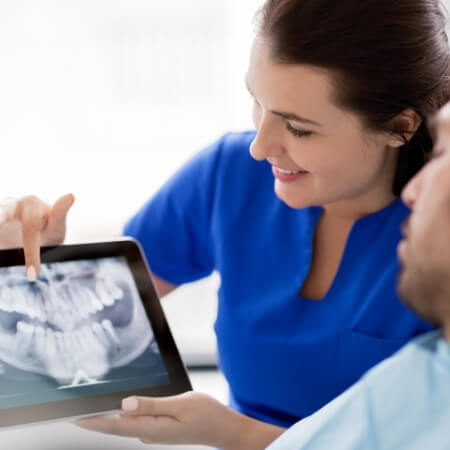 In the past, dentists would use film X-rays to be able to examine the area of your mouth that falls below the gumline. Today, we use a safer, clearer, and more effective method to capture the images digitally. Not only does this make them instantly viewable, streamlining your visit, but it also provides our team with a higher quality image, allowing us to diagnose issues more accurately, like tooth infections, cavities, and impacted wisdom teeth.
Intraoral Cameras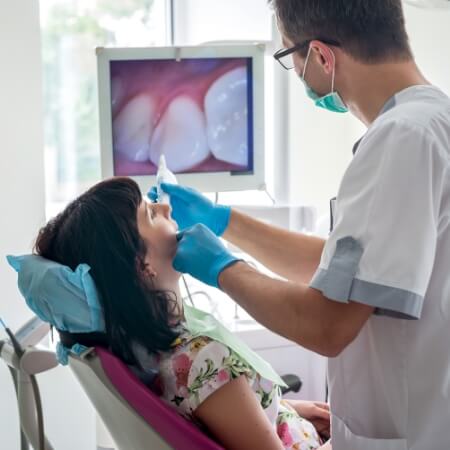 An intraoral camera is a small, pen-like device with a camera on the end of it that allows us to view hard-to-see areas of the mouth to better examine for cavities and other oral health problems. The footage captured by the camera is displayed on a large chairside monitor, allowing us to snap images of anything we see so we can better explain what it is and how we plan to treat it.
CEREC Same-Day Dental Crowns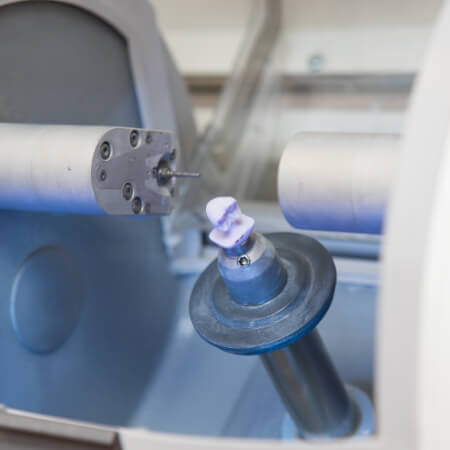 Typically, the process of getting a dental crown can take up to two weeks because dentists work with off-site laboratories that need to craft and ship the restoration back to the dental office. At The Dental Group at Polaris, we utilize CEREC technology and our in-house milling machine to craft a porcelain crown and place it, all in about two hours. This helps maximize your time at our dental office by keeping you from needing to visit us multiple times for a single treatment.